Verhalenavond special met Simon Hodges
18 October 2017 @ 7:00 pm

-

9:30 pm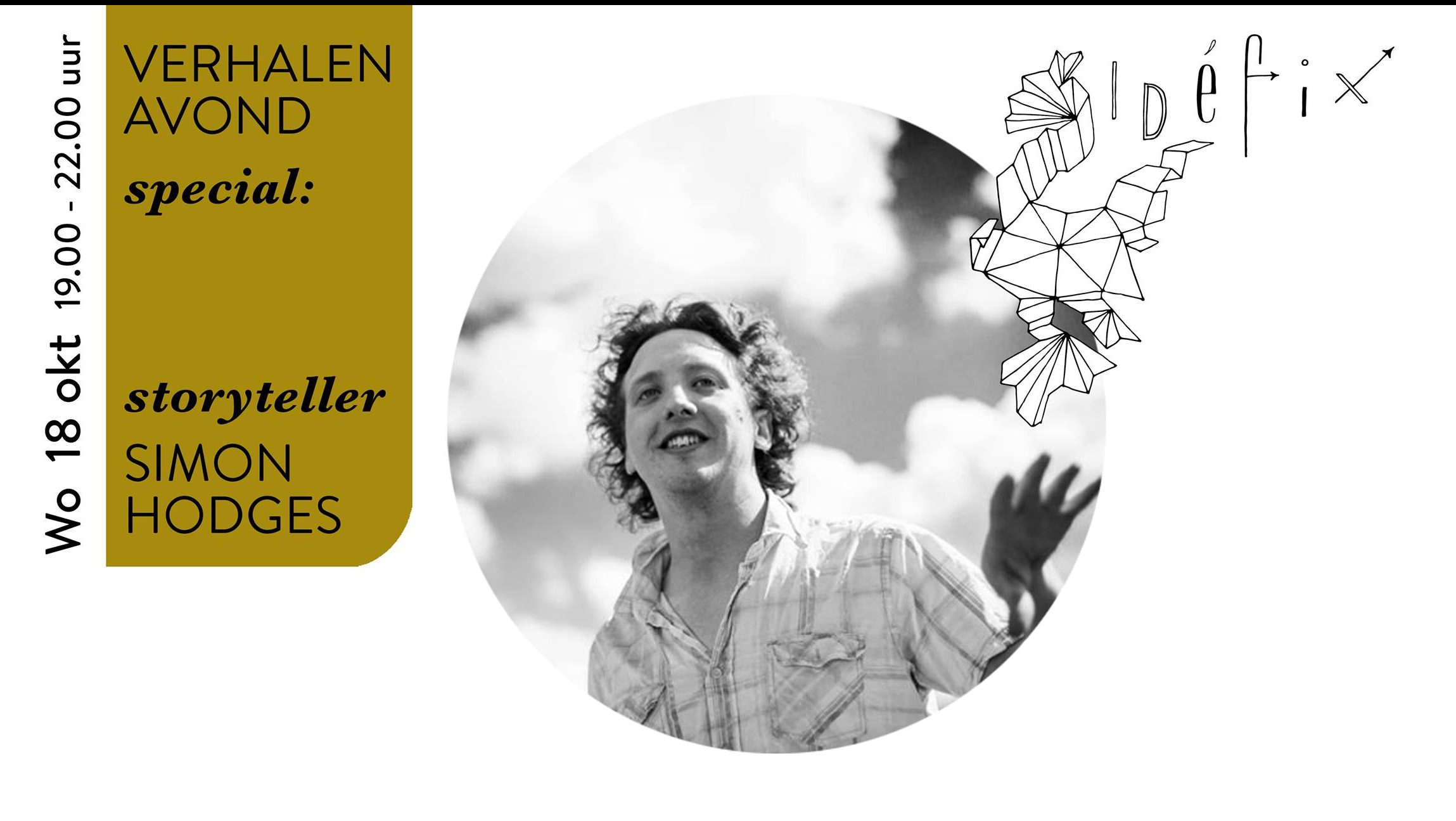 Een bijzondere Verhalenavond-editie, met storyteller Simon Hodges!
"Uiteindelijk zijn verhalen alles wat we hebben. Dat is hetgene wat we generatie op generatie doorgeven. Mensen zullen altijd verhalen willen horen. De verhalen raken ook nooit op."
Dit zijn de woorden van verteller Simon Hodges over storytelling in gesprek met het Parool. We zijn verheugd dat hij op deze Verhalenavond met ons een verhaal wil delen. Een volksverhaal dat ons beelden geeft over ondernemerschap en het onderweg zijn van visie naar realiteit.
Simon Hodges is een verhalenverteller uit Amsterdam. Sinds zes jaar houdt hij zich bezig met entrepeneurial storytelling.
"He calls down something of mythic dimensions, it touches everyone in the room, it pulls all the story threads together, it creates a sudden community."
~ Brian Fitzgerald, Dancing Fox
Er is beperkt plek in onze opkamer; fix je kaartje op tijd!