Storyourself brings a storytelling mindset to companies,
communities and visionary individuals.
This supports them become more open, empathetic, and creative.
Talk to us about how we can make your story better from its creation to training to deliver it live. You can also one of our live events to get inspiration for your own ever-evolving story.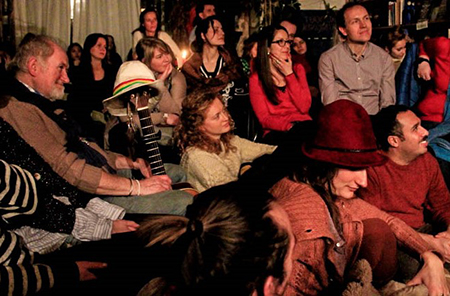 Get entertained
Bring any occasion alive
with a story inherited from the world's deep cultures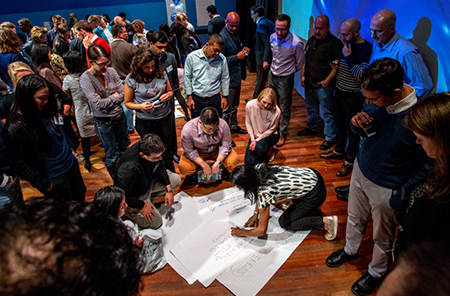 Get trained
Turn your work force into passionate communicators
with training that brings out the storyteller in everyone
<!=========Events list Template=========>
Two storytellers offer myths that have sustained European culture for centuries. Both Norse and Celtic myth offer signposts for the collective and individual paths we can choose to take at this time of rapid cultural transition. This is for anyone with an interest in storytelling and myth, with a love of how other cultures have […]
Find out more »
De Ceuvel,
Korte Papaverweg 4
Amsterdam
,
1032 KB
Netherlands
+ Google Map
-- It was our world, but turned over. Like it was turned over with a spade -- Traveller folk tale The Dreamtime sits behind and largely creates the world we experience each day. By getting in touch with it, and learning of it through story, we can discover more of what there is to treasure, […]
Find out more »
Idéfix,
Bloemgracht 99




Amsterdam

,

Noord-Holland

1016 KH

Netherlands
+ Google Map
In oral nature-connected cultures, myth used to be an indispensable part of daily life serving as a way to remind us of our identity, to make meaning of our surroundings, and to pass on vital knowledge. This weekend invites you to listen deeply to myth and land so can you can harvest some of the […]
Find out more »
Uelenspiegel,
Winkelsteeg 5




Uffelte

,

Drenthe

7975 PV

Netherlands
+ Google Map
Would you like to make a booking,
or to send Simon your burning story questions?