Run with your story
23 February 2018 @ 10:00 am

-

5:00 pm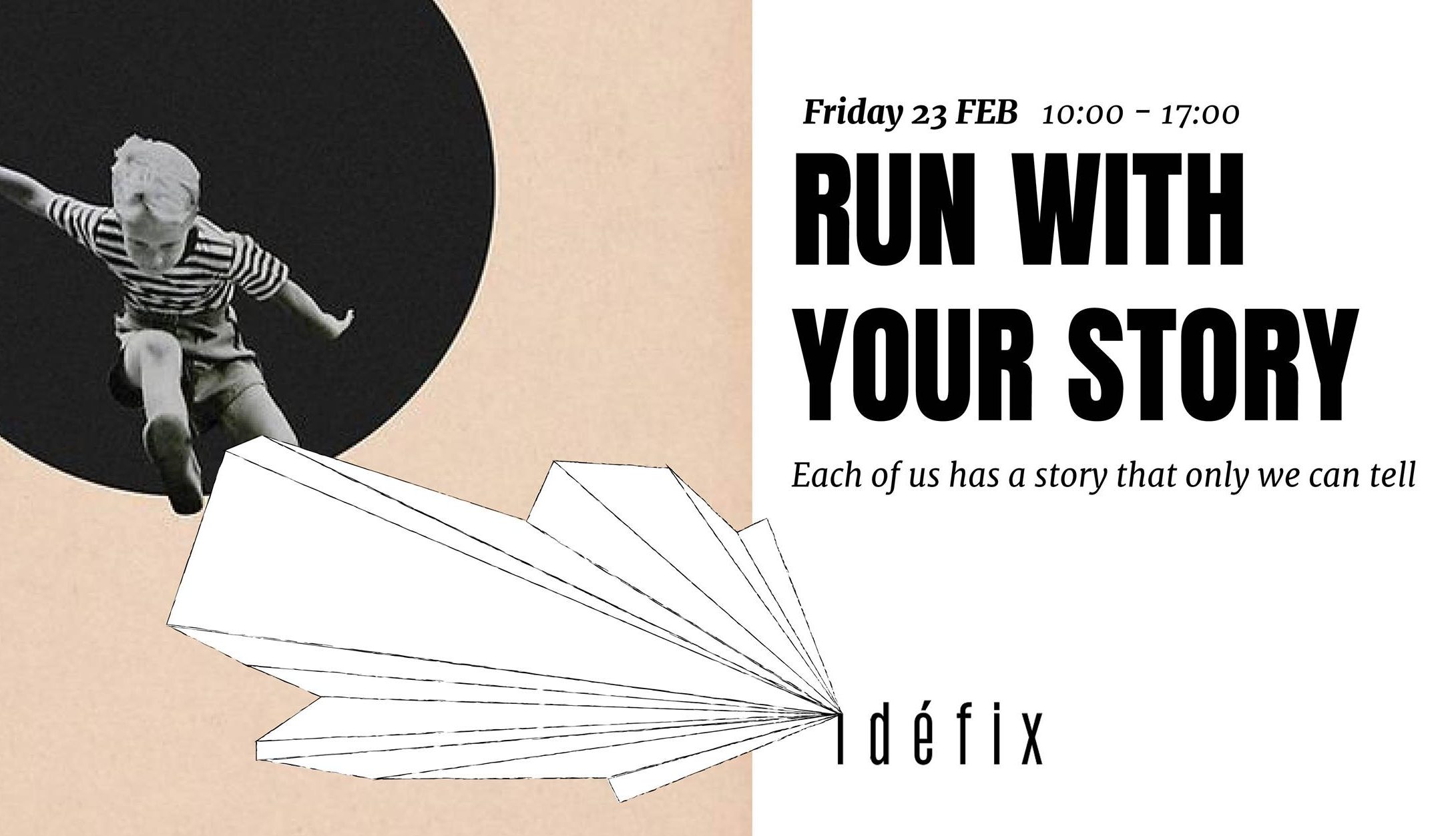 Each of us has a story that only we can tell. When told, we inspire those around us and keep ourselves motivated to achieve higher and truer goals.
This day is not only about telling your story, but picking it up and running with it. With expert guidance, you'll be walked through the principles of good storytelling and see how they apply to your own story.
This is a day for anyone who needs to tell their story in a professional setting. It is ideal for those who want to:
– make changes to their career
– add more vision to what they do
– want to bring visions to the ground.
It works especially for those who work in creative sectors, who have something undefinable to offer and need help putting it into words.
ABOUT YOUR TRAINER
Simon Hodges has been training freelancers, professionals and entrepreneurs since 2011. A storyteller himself, he creates an atmosphere of spontaneous play that draws out the best stories and identifies hidden talents.
This is currently the only course of its kind planned with Simon Hodges in 2018, to book your ticket, head to Chipta.
FEEDBACK
"Simon is a born storyteller and trainer. His deep passion for the power of stories is contagious. Not only did his approach lead to very concrete inspiring stories, it also allowed us to get to know each other on a deeper level – and have tons of fun!!!" – Arjanna van der Plaats, former Communications Manager at Circle Economy
"I want to thank you for the storytelling workshop. The exercises you gave helped the story to create itself in a surprising way and by listening to others it became clear what a good story needs. You really embody your art and the whole day came from a 'fijne plek'". – Mok Heijermink, graphic designer, Mokx
"I really enjoyed your final session at E-motive! Within a few minutes I had shared my joy, sadness, doubts, and fears with a complete stranger and (without going over the top) made a few life affirmations. All this before I even knew his name or his organisation. Needless to say – it was one of my favourite endings ever to a conference." – Jordan Junge, Programmes and Projects Manager, Social Innovation Exchange
WORKSHOP DETAILS
Friday 23 FEB 2018 | 11.00 – 17.00
Including:
> notebook
> coffee + tea, sweets + fruit
> a great lunch
Price: €240,- (incl VAT)