Myth Week: Learn how the heart speaks
26 May 2019 @ 5:00 pm

-

2 June 2019 @ 10:00 am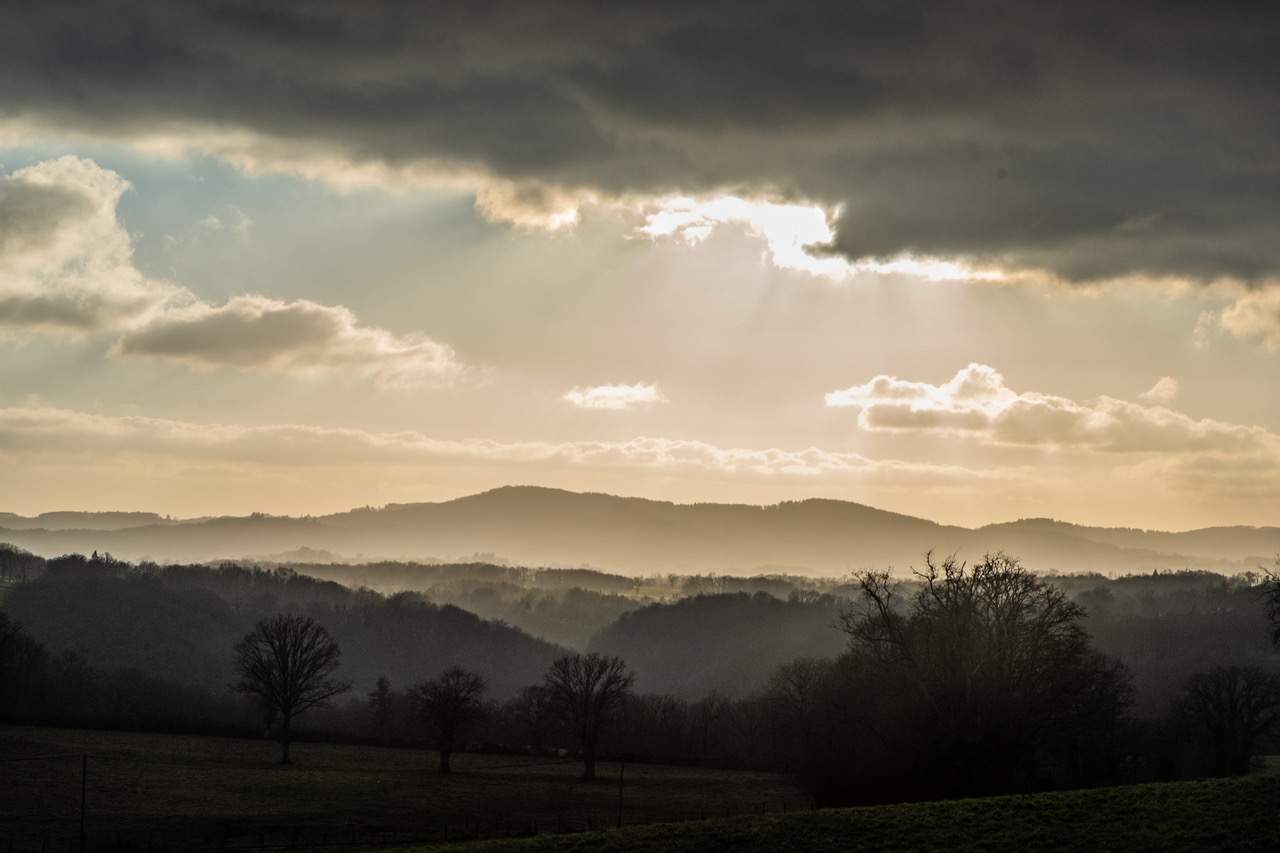 In the midst of global cultural shift, we need to discover the myths that shape and drive our lives forward. This week is a deep dive into a way of thinking that the world urgently needs: passionate, intelligent, ecological and spiritual – in other words: mythic.
We're going to spend a week with myths that have walked across centuries and cultures to meet us and find out what they have to say about our lives right now.
We will listen to gigantic stories from the Celts, visit the medieval courts of Europe and Persia and dwell in folk imagination. We're going to learn about the cultures behind these stories and discover the deep imagination that lies behind all myth, and creates the world we live in.
We're looking for potential leaders, elders in the making, anyone who feels called to shape the culture around them through art, business or community work (to name a few). We're not looking for scalable but soulable: the quality of the world you wish for yourself and the interactions you can affect. The week will provide space to re-uncover what a soul life means for you and the specific ways you want to live it.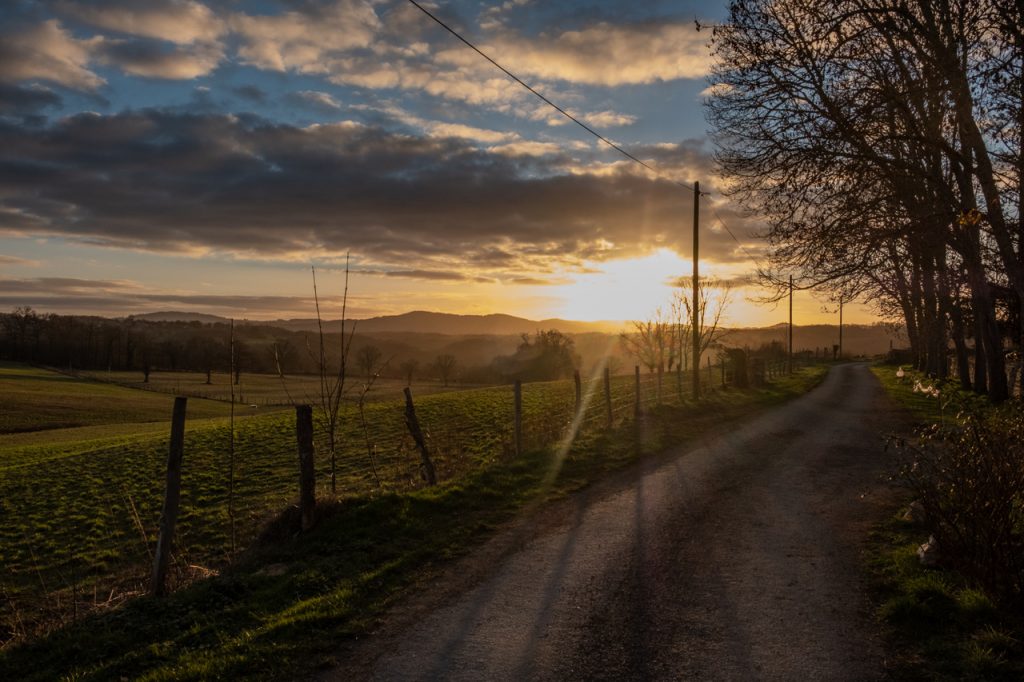 Immersed in the gaping landscape of central France, you'll be in good company in considering the most urgent questions that shape your life today. We will uncover responses by heightening our sensitivity, deepening our listening and finding relationship in the land and those around us.
The stories told, the commitment of each of us there and interactions with each other will gather in intensity as we travel the week. We expect to return to our lives refreshed, restored, with a sense of responsibility for the work we now choose to undertake.
This is week of conversation with something bigger than you. You will discover that myth is how the heart speaks, enabling us to align our lives with it, making our own way forward clear.
SHAPE OF THE WEEK
Day 1: Vision – Leila and Majnun – Longing for the wild in medieval Persian court – the way of the lone poet – trailing our own vision
Day 2: Departure –  The woman made of flowers  – Eleanor of Aquitaine and troubadour culture – a healing ritual of our own memories – learning the dfference between leaving and escape
Day 3: The way back – An Irish romance – skill and maturity – personal contemplation and artistic pursuit
Day 4: Myth walk – in solitude from sunrise to sunset, turning over questions – shifting perspective: how does the landscape want to experience you?
Day 5: The long joyous road to death – a story from the Scottish Isles – what do we die to – charting our own way forward – in our apprehension, what's firm? what's clear?
Day 6: Celebration – readying for return – Stories, song and gathering together –
SHAPE OF THE DAY
Each morning we'll rise, still bleary and sit on the land. This will enhance sensitivity an awareness necessary to enter the story. After breakfast we'll head into our big story – unpeel its layers and turn its experiences into questions. Early afternoon is for rest and contemplation. We'll have a short class at the end of the afternoon on an aspect of myth. At night, we feast, carouse and find joy in community.
VENUE, ACCOMMODATION and FOOD
Our venue for the week is the newly established retreat centre of Villa Baton. Its re-purposed farm buildings sit on the height of the La Creuse valley, with its river and forests ready to dwell among and be absorbed in.
We'll live in tents and eat together in an re-purposed sheep barn. For those in need of greater comfort, apartments are available in the nearby village of Le Bourg d'Hem.
Our food will be mostly vegetarian. Please let us know if you follow a vegan or other diet. It's possible to top up with your own snacks and treats in Bonnat, a 20 minute drive away.
YOUR STORYTELLER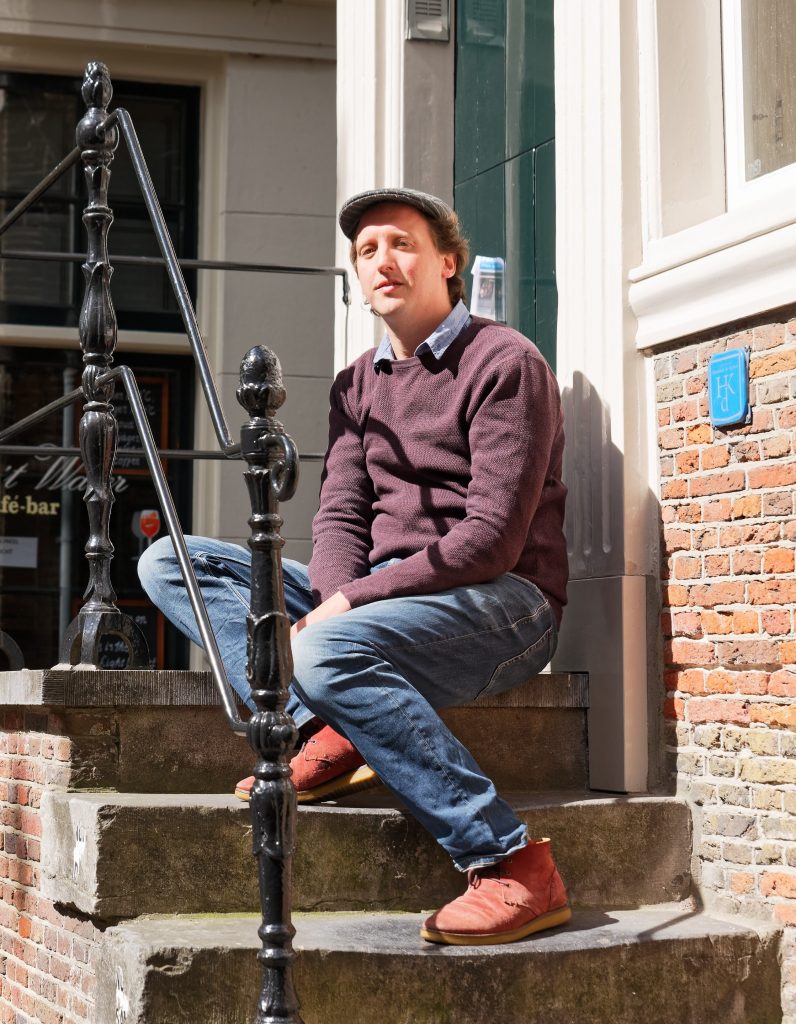 An accomplished storyteller based in Amsterdam, Simon Hodges has given transformational workshops to around 10,000 people in social, creative and for-profit business. His love for cultural transformation extends from business to social causes. He has spoken on migration at UN agencies and trained executives to find their heartfelt voice.
His transformational work is best brought out in the contact with stories themselves. This immersive week in myth is therefore a decade-long dream of his.
COST
The price of the week is €425 which includes storytelling, teaching and facilitation, use of the retreat centre, food and camping.
A deposit of €125 secures your place.
A second payment of €150 is due by 15 March
The final balance of €150 is due on 19 April
Payment will be by bank transfer with Paypal absolutely fine.
TIMING
We'll arrive on the early evening of Sunday 26th May and leave on Sunday 2 June. You're welcome to spend an extra day on the property if you wish.
GETTING THERE
Full details revealed to those coming.
By car: 3.5 hours from Paris, Villa Baton is 8 hours drive from Amsterdam.
By train: Go to La Souterraine, where we can pick you up
By plane: fly to Paris and then take a train to La Souterraine where we can pick you up.
Rideshare: We'll send round a list in advance of people able to take each other some or part of the way.
SIGN UP
We can't guarantee a place to everyone that applies. It needs to be a good fit for what we want to achieve with the week. Please fill out this form. If accepted we'll send you payment details and everything else you need for the week.
Questions in the meantime? Email simon@storyourself.com