Storytelling for undocumented migrants in the Netherlands
       Home is a story you carry on your back
The life of undocumented migrants is among the most fragile in society. This project creates an inclusive place of welcome that invites selected participants to develop stories from their home culture. In doing so they're able to experience a sense of community while remembering the values they bring with them from their home culture. 
Once the course has finished, participants join a community of storytellers curating their own performances and developing as artists on their own terms.
Elements: storytelling workshop, vulnerable communities
Collaborators: ASKV, PAO Amsterdam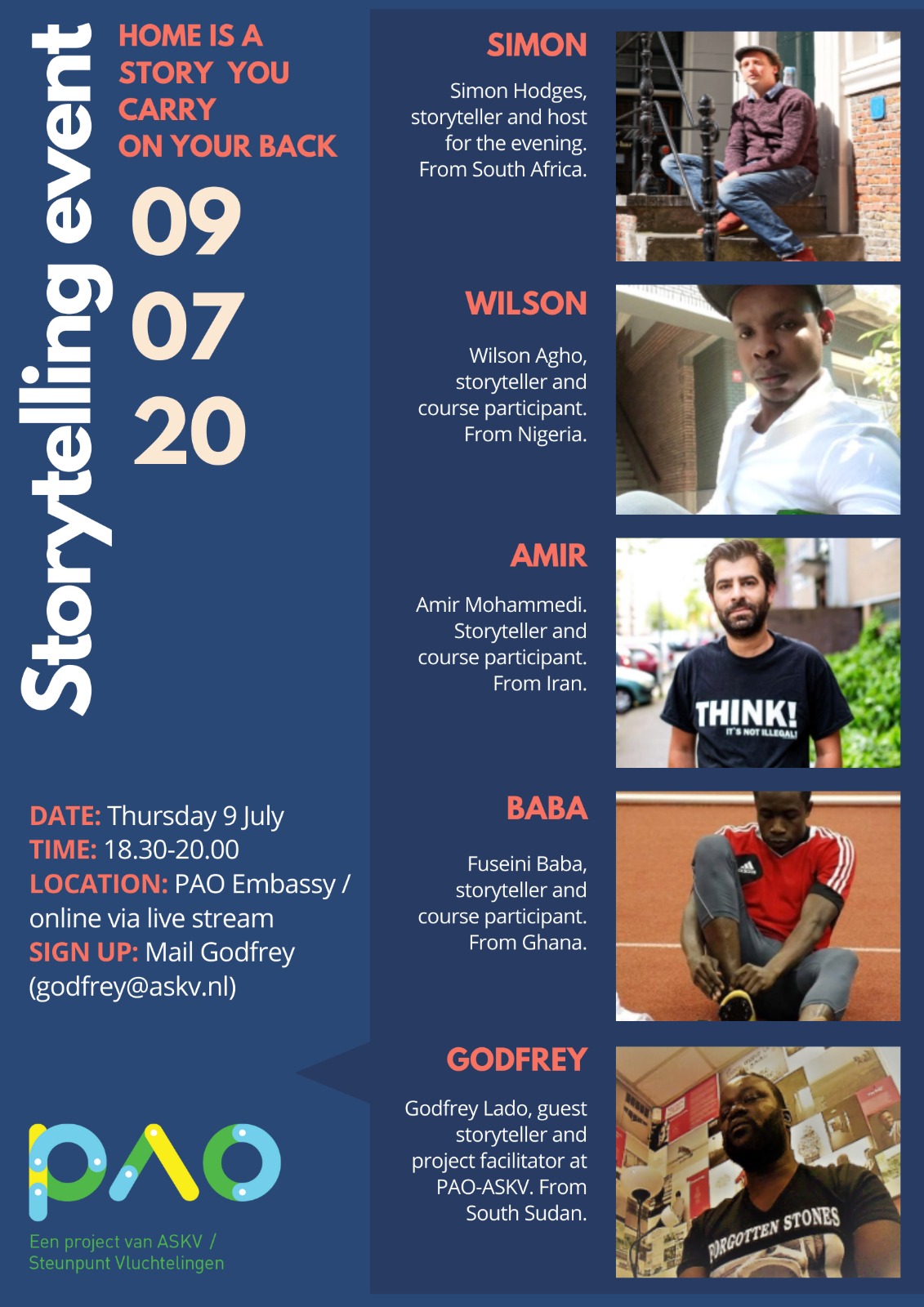 Six weeks of courses, ending with a celebratory performance
Target group: undocumented migrant, asylum seeker, vulnerable migrant communities
Six sessions of 2.5 hours
Ideal number of participants: 8
Each session creates space for welcome, introduces and practices storytelling skills
Participants choose a folk story from their own culture to learn and develop
Along the way storytelling skills are improved
Encourages sense of cultural pride and experience of community
Past participants have gone on to become speakers for their community at other events
Programme outcomes
Develop skill in oral storytellling
Work with folk stories to transmit home culture
Become a culture maker rather than culture taker
Stable place of community during unsteady time
Ongoing performances to increase skill and take ownership of community
… and being able to tell some very fine stories.
Participant experience
"The course reminded me where I am from"
"I have more confidence in speaking, not just in storytelling but elsewhere"
 "This is a place to play and have fun, and find friends"
Location experience
"Simon gives the undocumented refugees a storytelling workshop in which the participants organize a storytelling event at the end of the course. 

Simon is not only committed, reliable and always thinking of ways to better reach his target group. He is a clearly impact-driven person who knows how to connect to people regardless of background."
Godfrey Lado – Manager, Project Activiteiten Ongedocumenteerden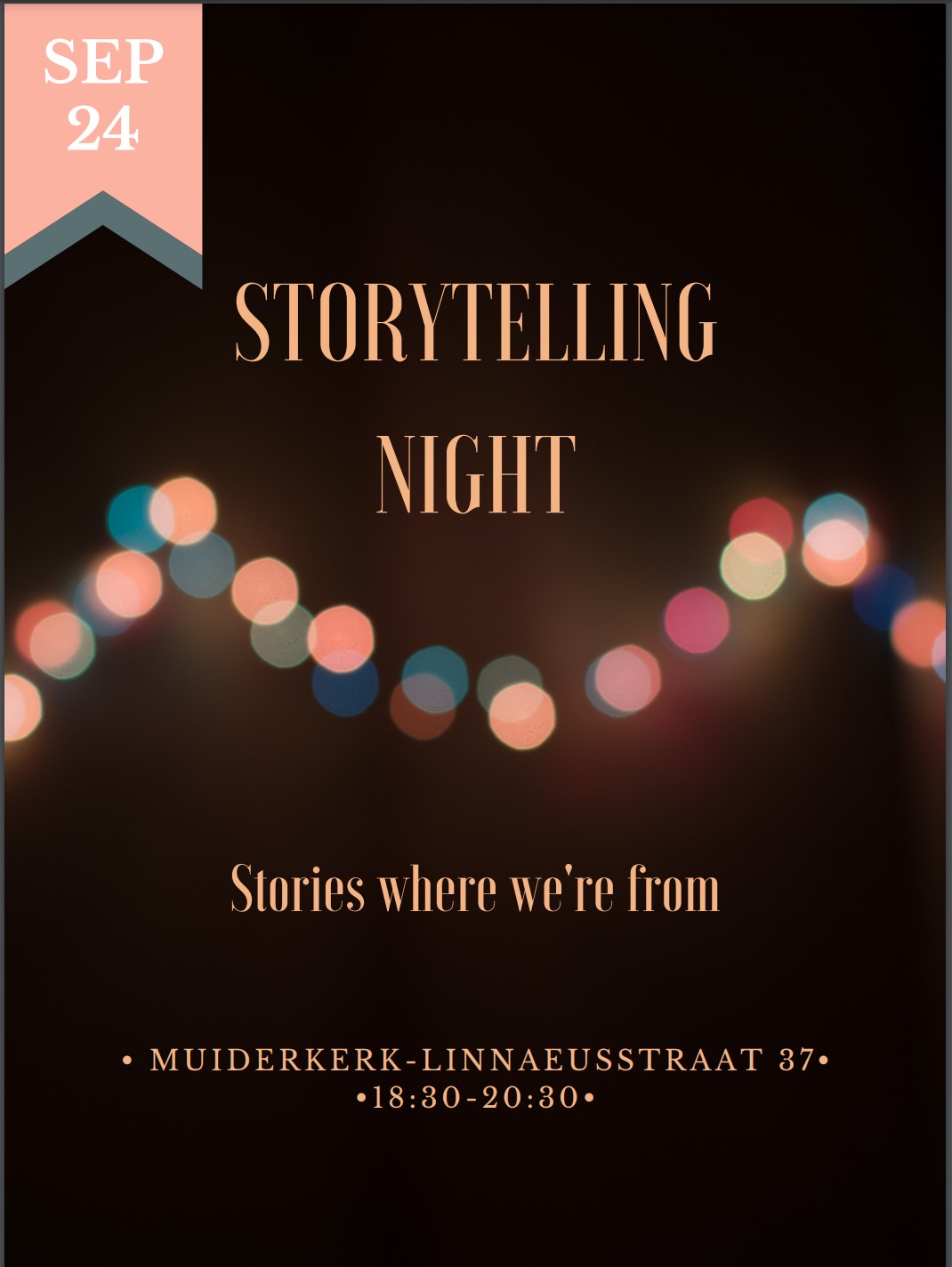 If this course is a fit for your community, book a chat with me below