About Simon
A story about storytelling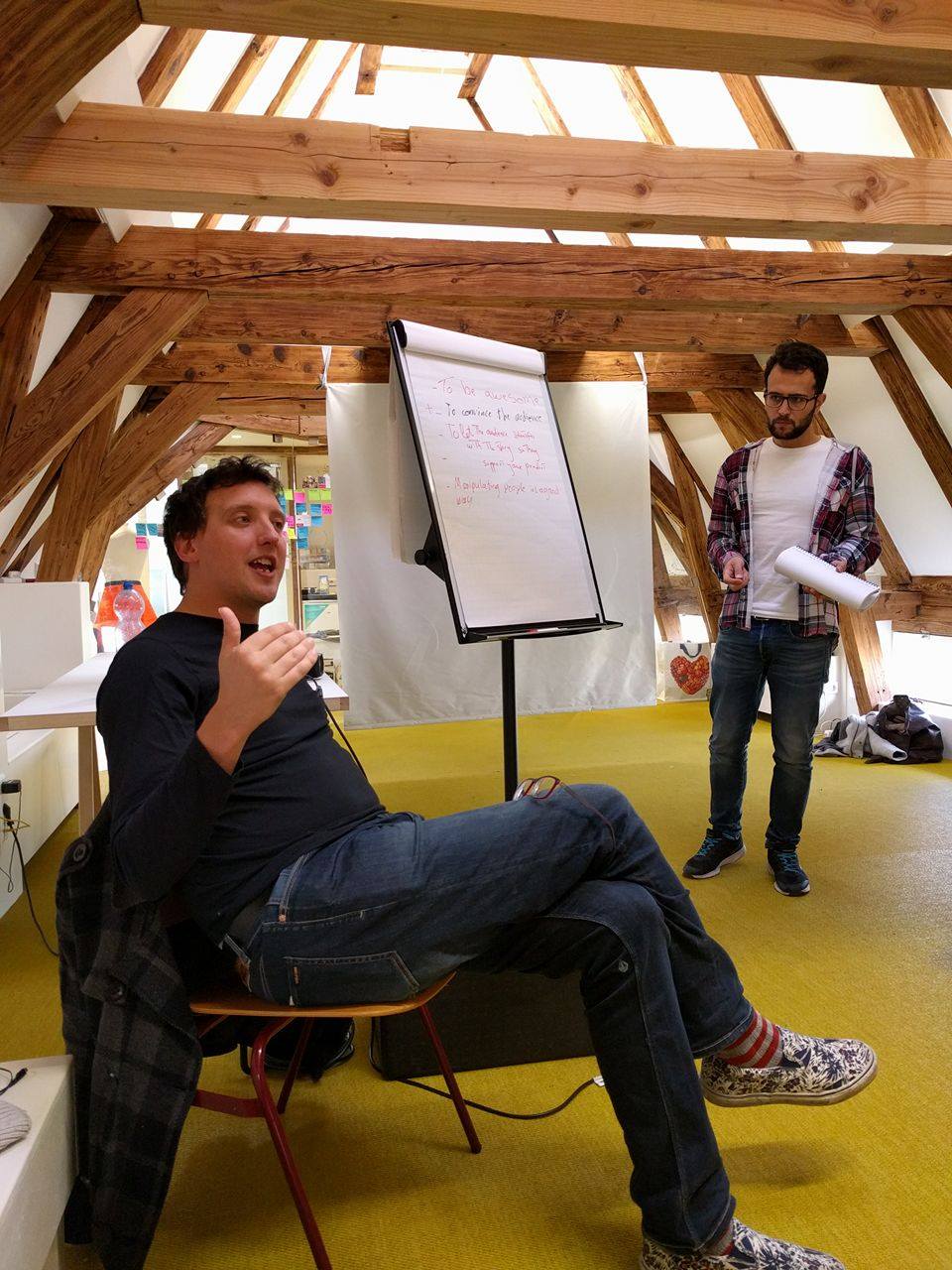 I have always loved to talk. I have always loved to be alone. It's only recently I have learned to speak what I could contemplate alone. It was difficult to match ideas deeply felt with clearly spoken words. Most of what emerged was babble.
I studied economics but found its sociological elements more compelling than its maths. After university, I began to write in order to capture the passion and frustration of mid-20s life in the early stages of the financial crisis. After travel and a failed massage business, I began to make words my profession.
I wrote for a while in a corporation or two, learning to make words fit precise purpose. When I went freelance . I realised  that in my spare time, I had been developing  a skill that could now be made widely available in business.
At its heart, Amsterdam has a storytelling space that has sheltered and inspired many a care-worn soul. It was called Mezrab, and it was there I listened to and told my first stories. I was inspired by the quality of contact between teller and listener and the sense of community created. Each night we arrived as strangers and parted as friends.
One distinct day, I had just nailed a story the previous week at Mezrab and then completely died during a business presentation. Ideas which seemed so obvious to me, completely failed to land. I wondered why stories shared at Mezrab flew on bright and obvious wings. I never had to think about what I said there. And yet at sharing the same impulse at work was permanent struggle.
I hadn't yet learned to spark creativity in business. It would be a few years of trial and much error before that could take place. I did however set up on my own, wrote for businesses and worked for them to uncover their stories. Workshops were formed and clients came.
The paths of storyteller and business trainer have continuously fed into each other over the years, until they've almost become a single practice. The sensitivity to draw in old, half-remembered ideas in folk myth also applies to the holding of multiple personalities in a group. Likewise the inspiration and intimate contact of stories sets a standard I set for my group work.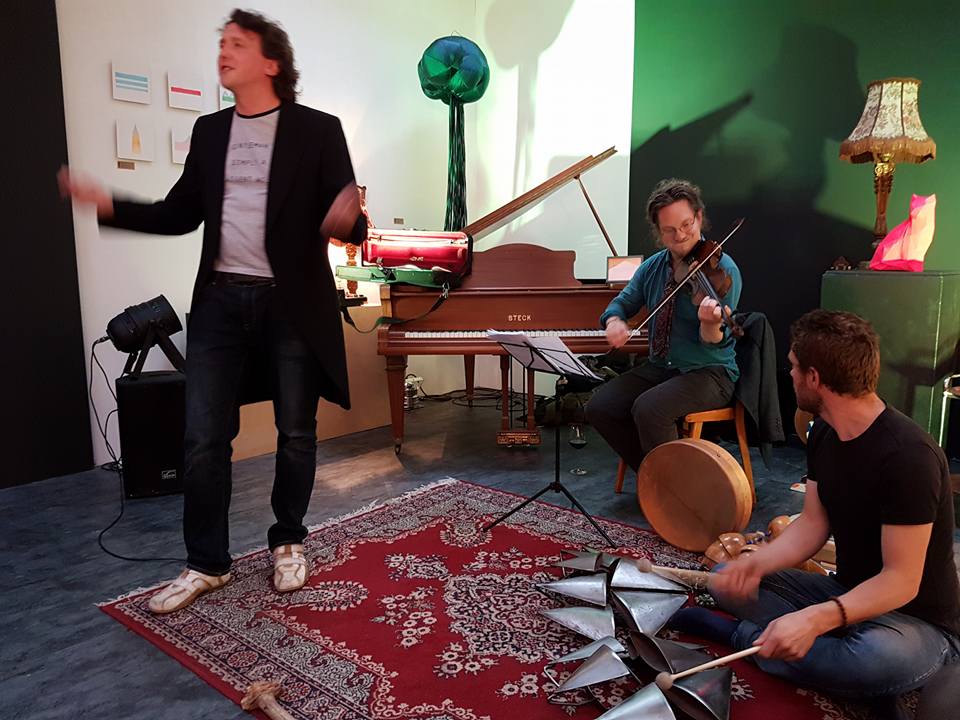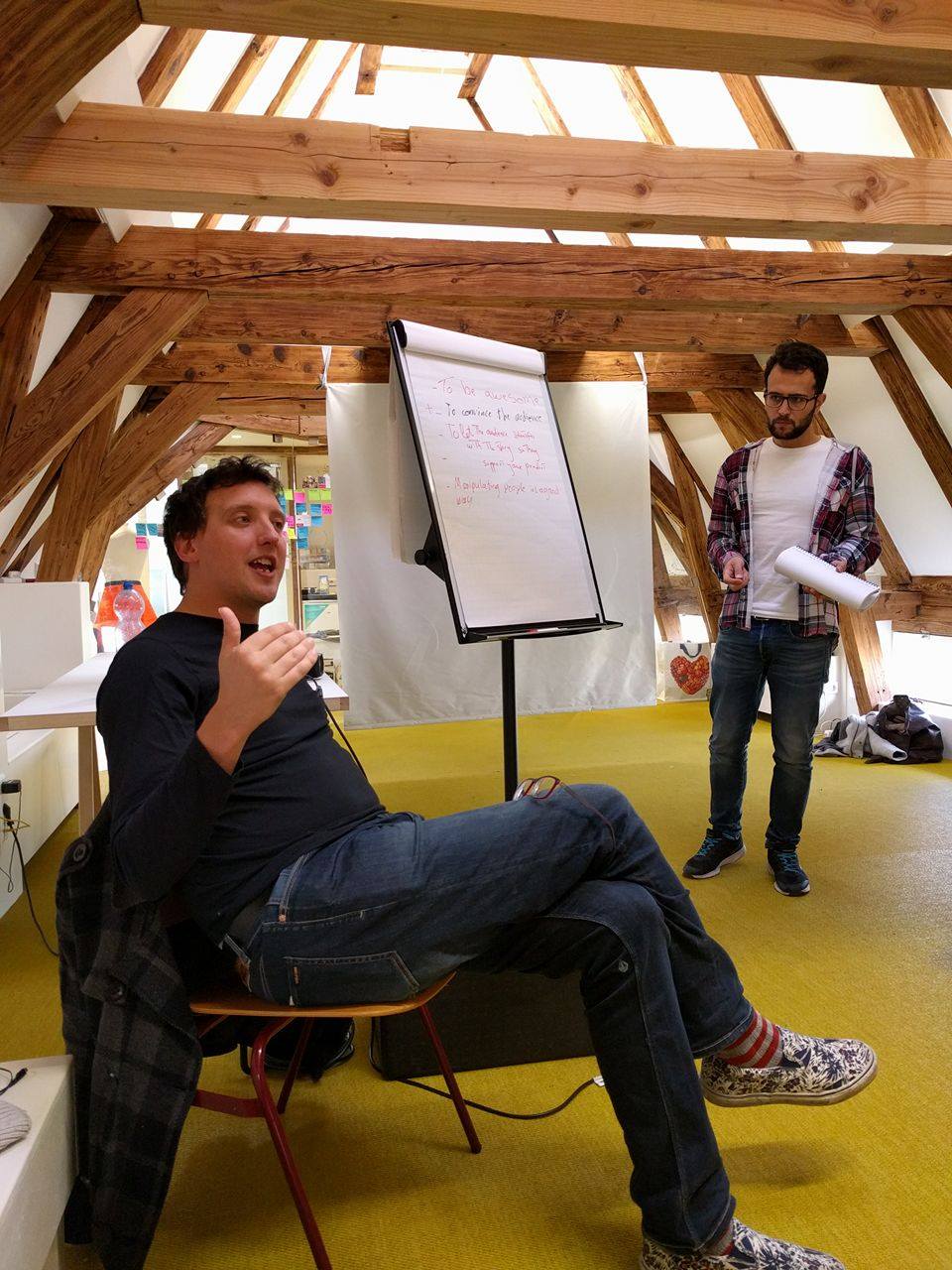 It's been a tumbling five years. I've stalked boardrooms in Amsterdam, giggled with activists in Antwerp and entrepreneurs in Helsinki. I've looked puzzled as bulls-eye assignments haven't been repeated and others sprang out of nowhere. It's been hard to work out how a sales process should look. Amongst the confusion, there are 10,000 people I've given talks to or personally trained.
I've learned each sector has its talents and challenges. The implementation talent in for-profit companies is thwarted by seeing problems from too few angles, that the vision of creatives often is difficult to bring to the ground, that the inner drive of non-profit professionals is often suffocated by politics.
And yet each sector contains people working their way through these struggles daily. The distance between their desires and challenges they face is a story. The stories in every sector now hold lesson and inspiration for every other. As a professional misfit, it has been a privilege to dance between and learn among them.
We're entering a time when the single visionary , or sector, can no longer hold the weight of the challenges we have to face. It will take many hands, each lending their effort and talent and a story is what makes a diversity of hearts understand their direction is the same. Finding these common threads and weaving them together is the patient work of the story listener and story teller – and we are each of us one of those.
"Here you put a quote of a fan"
Events
Discover the magic of storytelling yourself